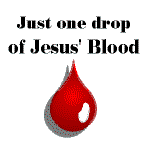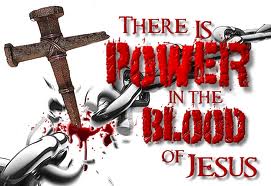 Fascinate is to captivate: 

to hold somebody's attention completely or irresistibly

Fascinate is to immobilize somebody or something: 

to make somebody or something unable to move, especially out of fear....

Sin Fascinates... 

It will hold your attention irresistibly, 

immobilize, paralyze and scandalize you 

Sin Assassinates... 

It will ruin, harm, rob, deceive, destroy and murder you 

God's forgiveness, will set you free from sin... 

The Blood of Jesus Eradicates... 

It will get rid of your sins completely 

Sin Fascinates, Then Assassinates....But The Blood of Jesus Eradicates

Stacey Lunsford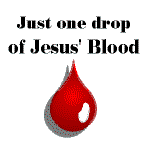 I, even I am he...

that blotteth out thy transgressions for mine own sake...

and will not remember thy sins, Isaiah 43:25 

The word of God tells us... 

"for all have sinned and fall short of the glory of God. And are justified freely by His grace through the redemption that came by Christ Jesus," Romans 3:23-24 

Have you fallen today? 

On the road to Damascus Paul fell too....but he got back up again. Glory to God!!! 

Acts 26-12-18, Whereupon as I went to Damascus with authority and commission from the chief priests, 

At midday, O king, I saw in the way a light from heaven, above the brightness of the sun, shining round about me and them which journeyed with me. 

And when we were all fallen to the earth, I heard a voice speaking unto me, and saying in the Hebrew tongue, Saul, Saul, why persecutest thou me? it is hard for thee to kick against the pricks. 

And I said, Who art thou, Lord? And he said, I am Jesus whom thou persecutest. 

But rise, and stand upon thy feet: for I have appeared unto thee for this purpose, to make thee a minister and a witness both of these things which thou hast seen, and of those things in the which I will appear unto thee; 

Delivering thee from the people, and from the Gentiles, unto whom now I send thee, 

To open their eyes, and to turn them from darkness to light, and from the power of Satan unto God, that they may receive forgiveness of sins, and inheritance among them which are sanctified by faith that is in me.

When God eradicated our sins...He totally got rid of them, He completely destroyed them... I'm talking total annihilation, they are no longer there! When God forgave us for sinning against Him, He didn't take our sins and place them on the shelf...to later take them down to remind us of what we did...because love doesn't keep score of what others do and we know that God is love right? 

Well I sure hope you do because God's perfect love cast out all fear! The spirit of fear wants us to believe that God doesn't love us and that God hasn't forgiven us and since fear comes from the devil, (our adversary) it's safe to say that the devil is a liar, the father of lies. Why am I bringing this up? Good question

Sin separates us from God and when we sin against against God, willfully or unwillfully, by commission or ommission, satan (our adversary)will use the guilt and shame of what we have done, against us to make us feel unworthy, (how can God love or forgive me after what I've done)...have you ever asked that question? 

The devil is a liar and it's his job to deceive us into believing that God will never forgive us for what we did....and satan does this because he knows that when we truly believe, understand and receive God's love and God's forgiveness, that we will break free from the spirit of bondage, guilt, shame and condemnation. 

While satan effectively uses the above tools to keep us down in the dumps, the real culprit behind those tools, is the spirit of fear which paralysis us and causes us to step backwards, instead of moving forward in the things of God, His love and His forgiveness...and we begin to fault find, blaming ourselves, condemning ourselves and eventually, we get so disappointed with ourselves, we find it hard to forgive ourselves and satan uses our inability to forgive ourselves against us and sadly, it's the tool that he uses to imprison us! 

satan uses the memories of the willful acts of

our disobedience to haunt, torment and deceive us into believing that our situation is hopeless...again, I have to say that the devil is a liar and the truth is not in him! If God has forgiven us, why do we continue to condemn ourselves? The answer was not an easy one for me to accept but when I did, let me tell you, I cried my eyes out. 

When God let me know that I didn't believe that He had forgiven me for all of my sins and that I couldn't forgive myself because of my inability to receive His love, His unconditional love, His perfect love that cast out all fear, it was such an eye opener to me! I had so much hurt and so much pain and unforgiveness locked up inside of me, I didn't fully believe that God could love me but glory hallelujah, I was wrong! 

Going back to the blood of Jesus ERADICATES....it was the blood of Jesus that God used to teach me how to receive His love, His forgiveness, how to forgive others and how to forgive myself and the moment I received God's perfect unconditional love for me, the spirit of fear, doubt and unbelief left and I forgave myself, I forgave others and let me tell you, the windows of heaven opened wide open for me and I have a personal understanding of Romans 8:15 that reminds us that we have not received the spirit of bondage again to fear but we have received the spirit of adoption, wherby we cry Abba Father! 

When we first accepted Jesus Christ into our hearts as Lord and Savior, we were saved and we received all the benefits that come along with being saved....and one of the greatest benefits of being saved is, being adopted into God's family and the total eradication of our sins.

After we confessed our sins and asked Jesus to come into our hearts and forgive us, God forgave us and God honestly and sincerely has no remembrance of our sins, it is a done deal! 


I am praising God today because your sins, my sins, everyone that has sinned against God, (for we all fall short of the glory of God)... everyone that has asked God to forgive their sins, glory to God, He has forgiven you! If you have been struggling with believing that God has forgiven you, I pray that this message will enlighten your understanding! 

Forgiveness Scripture Ephesians 6:6-8 (AMP)

 [So that we might be] to the praise and the commendation of His glorious grace (favor and mercy), which He so freely bestowed on us in the Beloved. In Him we have redemption (deliverance and salvation) through His blood, the remission (forgiveness) of our offenses (shortcomings and trespasses), in accordance with the riches and the generosity of His gracious favor, Which He lavished upon us in every kind of wisdom and understanding (practical insight and prudence)

Prayer

Father in Jesus name, for those that struggle with receiving/believing that YOU have FORGIVEN them, I ask that YOU will release proper understanding of YOUR FORGIVENESS from a biblical perspective. 

Thank YOU for removing scales from blinded eyes and releasing spiritual enlightment of YOUR word, love and forgiveness, amen!

What Does Eradicate Mean?

Eradicate means to destroy, to annihilate; wipe out; terminate, decimate; eliminate...to do away with.  It means to  uproot and put an end to something.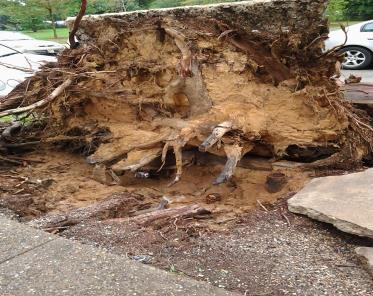 When God Forgave You, He Uprooted Your Sins. He Got Rid Of Them, They No Longer Exist!!!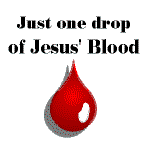 Song Playing is Purified by Paul Gentry, 

LaVada Torzewski, Elton Smith and Larry Holder

Courtesy of Song's Of Praise - Click On The Blood