Your Answer

Is At The Door

click on individual doors or below on the

Hope Is On The Horizon

And they overcame him by the blood of the Lamb, and by the word of their testimony;

and they loved not their lives unto the death. Revelation 12:11

Guess What...?

I have been praying for you...

Whatever you went through last year

The hurt

The pain

The heartache

The disappointment

The discouragement

The embarrassement

The ridicule

The persecution

The disrespect

Menergy Counseling

For People That Have Been Abusive To Their Partners

The people that walked away from you

The people that laughed at you

The very people that you helped

The very people that you prayed for

The very people that you called friend

Yes, the ones that you broke bread with

The ones, whose pain you felt....

whose burden you carried because you treated them as a friend from the heart, loving them, encouraging them,

nurturing them,

listening to them,

talking to them, praying with them and for them...

you gave until you had nothing else to give

Then it was your turn and noone was there for you

No one was there to listen

No one was there to pray with you

No one was there to encourage you

No one was there to nurture you

No one was there to hold you up, to edify you to remind you that greater is He that is in you than he that is in this world

No one was there to remind you that you have the victory, that you are a more than conqueror right?

Well don't feel bad....you should start rejoicing right now.

Whatever Happened Last Year....

it didn't kill you....

you are still here for a reason and as this is a new season...

I encourage you today to look at your problems for a second....

Then, speak to whatever pressures you are feeling and experiencing and tell the problems and your pressures

that God's promises are waaaaayyyyyyyy bigger and that the storm is passing over!

Speak to the mountain before you;

command it to fall flat in Jesus name.

No weapon that is formed against you shall prosper....

Isaiah 53:15-17

15 Behold, they shall surely gather together, but not by me: whosoever shall gather together against thee shall fall for thy sake.

16 Behold, I have created the smith that bloweth the coals in the fire, and that bringeth forth an instrument for his work; and I have created the waster to destroy.

17 No weapon that is formed against thee shall prosper; and every tongue that shall rise against thee in judgment thou shalt condemn. This is the heritage of the servants of the Lord, and their righteousness is of me, saith the Lord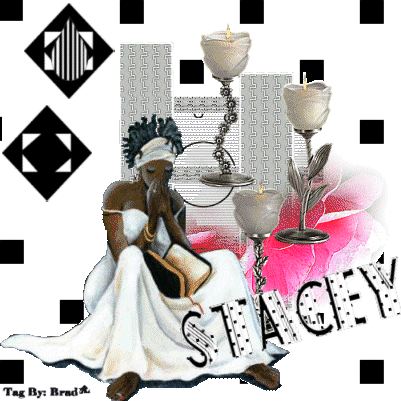 Psalm 35

1Plead my cause, O Lord, with them that strive with me: fight against them that fight against me.

2 Take hold of shield and buckler, and stand up for mine help.

3 Draw out also the spear, and stop the way against them that persecute me: say unto my soul, I am thy salvation.

4 Let them be confounded and put to shame that seek after my soul: let them be turned back and brought to confusion that devise my hurt.

5 Let them be as chaff before the wind: and let the angel of the Lord chase them.

6 Let their way be dark and slippery: and let the angel of the Lord persecute them.

7 For without cause have they hid for me their net in a pit, which without cause they have digged for my soul.

8 Let destruction come upon him at unawares; and let his net that he hath hid catch himself: into that very destruction let him fall.

9 And my soul shall be joyful in the Lord: it shall rejoice in his salvation.

10 All my bones shall say, Lord, who is like unto thee, which deliverest the poor from him that is too strong for him, yea, the poor and the needy from him that spoileth him?11 False witnesses did rise up; they laid to my charge things that I knew not.

12 They rewarded me evil for good to the spoiling of my soul.

13 But as for me, when they were sick, my clothing was sackcloth: I humbled my soul with fasting; and my prayer returned into mine own bosom.

14 I behaved myself as though he had been my friend or brother: I bowed down heavily, as one that mourneth for his mother.

15 But in mine adversity they rejoiced, and gathered themselves together: yea, the abjects gathered themselves together against me, and I knew it not; they did tear me, and ceased not:

16 With hypocritical mockers in feasts, they gnashed upon me with their teeth.

17 Lord, how long wilt thou look on? rescue my soul from their destructions, my darling from the lions.

18 I will give thee thanks in the great congregation: I will praise thee among much people.

19 Let not them that are mine enemies wrongfully rejoice over me: neither let them wink with the eye that hate me without a cause.

20 For they speak not peace: but they devise deceitful matters against them that are quiet in the land.

21 Yea, they opened their mouth wide against me, and said, Aha, aha, our eye hath seen it.

22 This thou hast seen, O Lord: keep not silence: O Lord, be not far from me.

23 Stir up thyself, and awake to my judgment, even unto my cause, my God and my Lord.

24 Judge me, O Lord my God, according to thy righteousness; and let them not rejoice over me.

25 Let them not say in their hearts, Ah, so would we have it: let them not say, We have swallowed him up.

26 Let them be ashamed and brought to confusion together that rejoice at mine hurt: let them be clothed with shame and dishonour that magnify themselves against me.

27 Let them shout for joy, and be glad, that favour my righteous cause: yea, let them say continually, Let the Lord be magnified, which hath pleasure in the prosperity of his servant.

28 And my tongue shall speak of thy righteousness and of thy praise all the day long.

Grab a hold to God's words....

meditate on it, memorize it, believe it and thank God for perserving you, for keeping you, for protecting you

from all harm and all danger!

You are alive for such a time as this!

Whatever happened last year....it is gone,

it is a canceled check and 2013 is your blank check......

What are you going to do with it?

Happy New Year!

"Forget the former things; do not dwell on the past. 19 See, I am doing a new thing! Now it springs up; do you not perceive it? I am making a way in the desert and streams in the wasteland.

Isaiah 43:18-19 18

THE WASTE PLACES SHALL BE RESTORED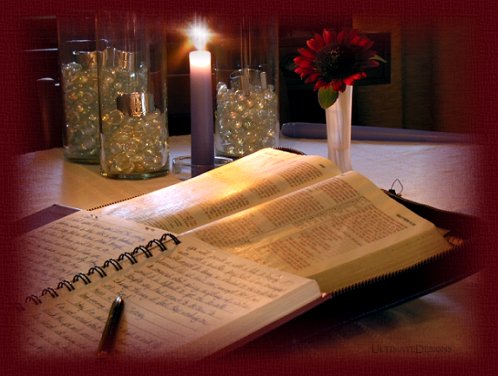 Song Playing is Purified by Paul Gentry,

LaVada Torzewski, Elton Smith and Larry Holder

Courtesy of Song's Of Praise - Click On The Blood